It's almost time!
Hope you have had a wonderful summer,
and we'll see you very soon!
Your 2016-2017 Board would like to welcome you back and invite you to be a part of Sunset's PTA!
President, Bobbie Fetherston
Treasurer, Wendy Salomon
VP, Operations, Peter Salomon
VP Fundraising, Claudia Botero
VP, Volunteers/Parents, Mayu Betancourt
VP, Programs, Vannessa Leycegui
Corresponding Secretary/Membership, Maria Castillo
VP, PTA Retail/PTA Store, Andrea Chorbadjian
Recording Secretary, Elizabeth Ramirez-Cortez
Committee chairs and volunteers are needed.  Grab a friend and share the work! Jobs big and small available. Please click here to check out our committees or send us an email to find out how you can help out!
Click here to view Sunset's important preliminary opening of school details and general information.
Still getting your school supplies together? Click here for the supply lists. The, use Amazon Smile and Support Sunset Elementary while you get it done!
Amazon Smile is super easy to set up, and won't cost a thing. Click here for more information.
---
New to Sunset? Check out our FAQ!
Click here to get answers to the most frequently-asked Sunset new parent questions. Don't see the one you are looking for? Let us know!
---
Renew Your Volunteer Status Today!
Don't forget to re-submit your volunteer activities online at dadeschools.net so that you are cleared to volunteer at the school this year. This information needs to be resubmitted every year. After you log in to the parent portal, click on the link Be a School Volunteer on the Apps / Services / Sites page. Click here for more information.
If you are new to Miami-Dade public schools, you'll need to create an account on the MDCPS website before you can register as a volunteer. To do this, you will need to ask for your child's MDCPS student ID and a 6-digit PIN number from the Sunset front office. Once you have created an account, you can register.
---
Get the News: Our PTA E-mail Newsletter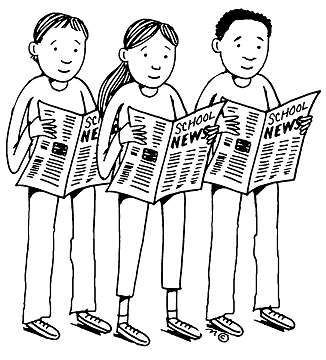 Welcome, new Sunset families! Subscribe to our newsletter by entering your email address in the box below!
Moved On? Click the "unsubscribe" link at the bottom of this message to be removed from our mailing list. Good luck in your new school!

Know someone else moving in? Once you get a newsletter, you can click the "Click here to forward this email to a friend" link at the bottom of the message to send it to new Sunset families!

Having trouble? Send an email to sunsetpta.news@gmail.com if you have a question about signing up or unsubscribing.
---